To be able to offer you the best instruments on the market we only work with well knowned and high quality providers. Contact us if you are interested in an instrument from one of our partners and we will help you find the best instrument for your applications.

IONICON is the world's leading manufacturer of ultra-sensitive real-time trace gas analyzers based on the unique Proton Transfer Reaction – Mass Spectrometry (PTR-MS) and proprietary SRI-MS technology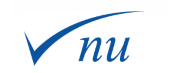 Nu are a market leading designer and manufacturer of high-performance mass spectrometers. Their analytical instruments are used to characterise the isotopic or elemental composition of various samples.
Massanalys Spectrometry Nordic AB
Biskopsvägen 9
SE-12352 Farsta
Stockholm, SWEDEN
Regno: 556730-2004