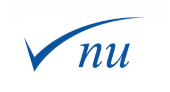 Nu is a market leading designer and manufacturer of high-performance mass spectrometers. Our highly specialised instrumentation includes; Multi-Collector ICP-MS (MC-ICP-MS), Time-of-Flight ICP-MS (TOF-ICP-MS), High Resolution ICP-MS (HR-ICP-MS), Glow Discharge Mass Spectrometry (GD-MS), Isotope Ratio Mass Spectrometry (IRMS), Gas Analysis Mass Spectrometry, Thermal Ionisation Mass Spectrometry (TIMS).
—
ICP-MS – instrumentation attracts a multitude of users including academics in the field of geochemistry, geochronology, mineralogy, gemology and a wide range of environmental sciences. Furthermore, Industrial customers interested in nuclear materials and materials analysis fields benefit from our wide range of ICP products.
GD-MS – Glow Discharge Mass Spectrometry (GD-MS) is used by industrial companies in the field of high purity materials, precious metals, metallurgy and metrology. GD-MS is used in production control and contract quality assurance labs with users also in the R&D field.
IRMS – provides analysis of isotopic ratios of the light stable isotopes C, N, 0, S and H. Our IRMS instrumentation is renowned in many areas. Earth sciences; paleoclimatology and paleoceanography, as well as climatology and atmospheric science. Environmental research; ecology including trophic levels in ecosystems, tracking of animal migration. Biomedical science: total body water, energy expenditure. Food adulteration and provenance.
TIMS – Thermal Ionization Mass Spectrometry (TIMS) is a technique that measures isotopic ratios used in environmental, planetary, geochemistry and nuclear markets. Data produced by our TIMS instrument is of high accuracy and precision. For many elements this is in the low ppm range. The TIMS instrument boasts automatic, unattended, batch analysis of samples.
NOBLE GAS – The noble gases He, Ne, Ar, Kr, and Xe are extreme trace elements in the Earth's crust. Their rarity influences both their uses (applications) and measurement methods. They have a wide range of uses in the geo-sciences.
Planetary Science
Nu Offers a Full Range of TIMS, IRMS, Noble Gas and ICP-MS Instruments Optimised for Planetary Applications
Environmental Science
Nu Offers a Full Range of TIMS, IRMS, and ICP-MS Instruments Optimised for Environmental Science Applications
Life Science
Nu Offers a Full Range of IRMS and ICP-MS Instruments Optimised for Life Science Applications
Material Science
Nu Offers a Full Range of Glow Discharge and ICP-MS Instruments Optimised for Material Science Applications
Metals & Alloys
Nu Offers a Full Range of Glow Discharge and ICP-MS Instruments Optimised for Material Science Applications
Nuclear Science
Nu Offers a Full Range of TIMS, Noble Gas, Glow Discharge and ICP-MS Instruments Optimised for Nuclear Applications
Nanotechnology
Nu Offers ICP-MS Instruments Optimised for Nanotechnology Applications
Semiconductor
Nu Offers Glow Discharge Instruments Optimised for Semiconductor Applications
Massanalys spectrometry Nordic AB
Biskopsvägen 9
SE-12352 Farsta
Stockholm, SWEDEN
Regno: 556730-2004